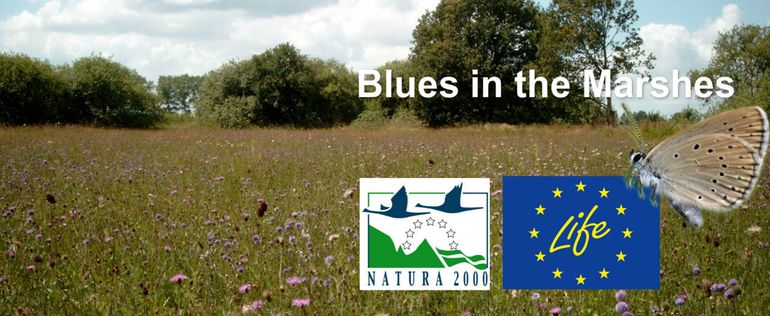 In carnival in the Netherlands this year, there is not only participation by Syrian refugees.
Translated from the Dutch Vlinderstichting entomologists:
Feb 4, 2016 – This weekend the time has come: carnival. Many people look forward to it, others can not wait until it's over. This year it is a very special carnival because the scarce large blue butterflies join! To make the nature restoration project 'Blues in the Marshes' known to people there will be in the big parade in Den Bosch on Monday, February 8th a real scarce large blue butterfly float.

In 2018 there will be after completion of the LIFE + project 'Blues in the Marshes' in Den Bosch around 170 hectares of new nature. In the Vlijmens Ven and the Honderdmorgen there are created on an area as large as 340 football grounds humid arid grasslands, including Cirsio dissecti-Molinietum grasslands. One of the target species is the extremely rare scarce large blue butterfly, but all of nature will benefit strongly and the scenery is becoming more beautiful and more enjoyable.
However, today, 8 February 2016, is a stormy weather day. Because of that, many carnival parades in the Netherlands, and in Germany, have been canceled. Including the one in Den Bosch. The Den Bosch carnival association says they now want to have the parade on 6 March, Laetare Sunday. Until then, the scarce large butterfly float and the other floats will have to wait.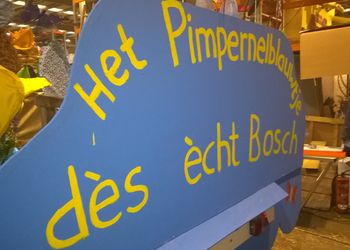 On 6 March, the weather may be better for human carnival parade participants dressed up like scarce large blue butterflies …
The scarce large blue butterfly float is also inspired by painter Jeroen (Hieronymus) Bosch.
This Dutch November 2015 video is from the film 'Holland – natuur in de delta'. It was recorded near Den Bosch.
It says about itself:
How to film Maculinea teleius, Scarce Large Blue?
Related articles