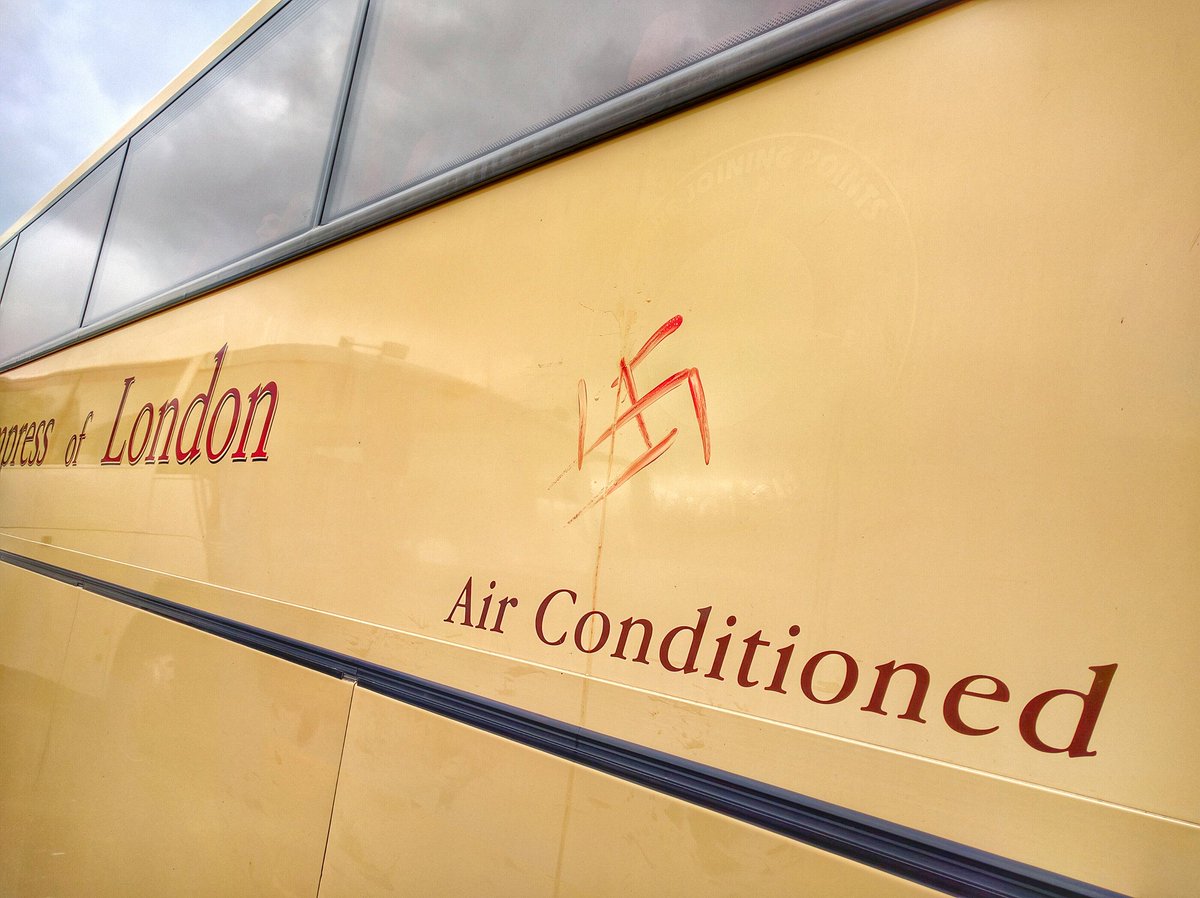 By Peter Lazenby in Britain:
Sieg-heiling fascists outgunned in Dover

Monday 1st February 2016

Violence flares as neonazis try to stage anti-refugee demonstration

"HARDCORE sieg-heiling nazis" wielded iron bars and threatened journalists at a rally in Dover on Saturday.

Groups including the National Front, North West Infidels and Keep Britain White descended on the Kent port, which has long been a target for racists due to its ferry connections to mainland Europe.

An estimated 200 neonazis arrived, to be faced by 600 counterdemonstrators including clergy, councillors, local groups Dover Stand Up to Racism, Kent Anti-Racism Network and national campaigns the Anti-Fascist Network and Unite Against Fascism (UAF).

Violence broke out even before the marchers assembled.

On the way, coachloads of fascists and anti-fascists were involved in clashes on Saturday morning at Maidstone service station on the M20.

Anti-fascist coaches were attacked, one having its windscreen smashed, another daubed in blood with a swastika. Six people were injured and police said that a man had been arrested on suspicion of possessing an offensive weapon.

In Dover's town centre, anti-fascists staged a peaceful meeting with speakers including shadow international development secretary Diane Abbott, local councillors and trade unionists.

But violence broke out when about 100 neonazis broke away from their main demonstration, forcing their way through police lines to attack the counterdemonstrators.

Weyman Bennett, joint secretary of UAF, witnessed the attack.

"We are talking about hardcore sieg-heiling nazis," he said.

"I saw one of them throw a brick into the face of a protester who was just standing there. They produced iron bars. They threatened journalists."

A female reporter covering the protest said one far-right demonstrator had threatened her, telling her she should be raped. A female anti-fascist protester suffered a broken arm. Five others were injured.

"The police's attitude seemed to be more concerned about what the anti-fascists were doing than they were about the thugs who were attacking us. The police were facing us, not the attackers. The violence by the fascists was not dealt with," said Mr Bennett.

Police said weapons, including a knife, knuckleduster and hammers, were seized during the anti-immigration rally.

It is understood two fascists and one anti-fascist demonstrator were arrested.

A Kent Anti-Racism Network spokesman said: "We now see across Europe a climate of bigotry and hatred is on the rise — the scapegoating of migrants, attacks on the Muslim community and an increase in anti-semitism."

EYEWITNESS REPORT:

AWARD-WINNING Jewish LGBT activist Dan Glass was in Dover on Saturday to protest against the fascist groups taking to the streets.

After helping an injured fellow protester, he found himself face to face with hundreds of nazis and ended up in hospital.

He told the Star: "They punched me and I got a black eye. Obviously every attack they do emboldens them — they are out there to hurt, they are out there for blood.

"What was really shocking was the police protection of them when they were specifically out there to get blood."

He added, however, that the policing was less of a concern than the fact that fascist groups like the National Front have made such a re-emergence.

Mr Glass is now safely back at home and recovering from the attack.
This photo shows the neo-nazi paramilitary attack.
Related articles