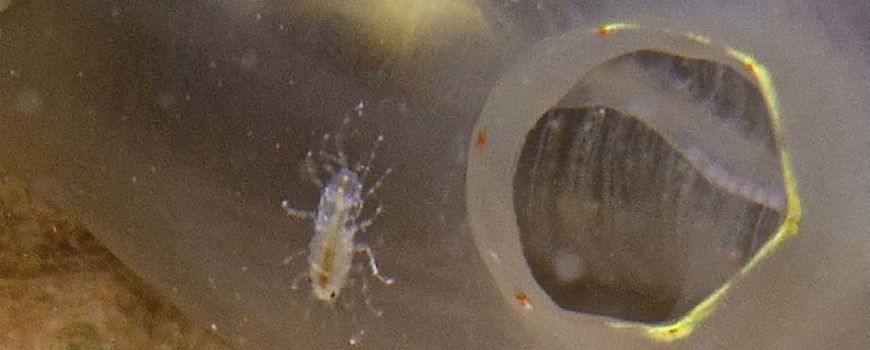 This photo, by Godfried van Moorsel, Ecosub in the Netherlands, shows the marine isopod Ianiropsis serricaudis on a vase tunicate.
Translated from the Dutch marine biologists of Stichting ANEMOON:
17 January 2016 – The first individual of the Japanese marine isopod Ianiropsis serricaudis was discovered by Marco Faasse in our coastal waters in 2000. However, it took until 2015 before we knew with certainty that it is this species. With this final identification we now know for sure that this small crustacean is a new exotic fauna addition to the Dutch list.
This isopod species now lives in various areas in Zeeland province.
Related articles