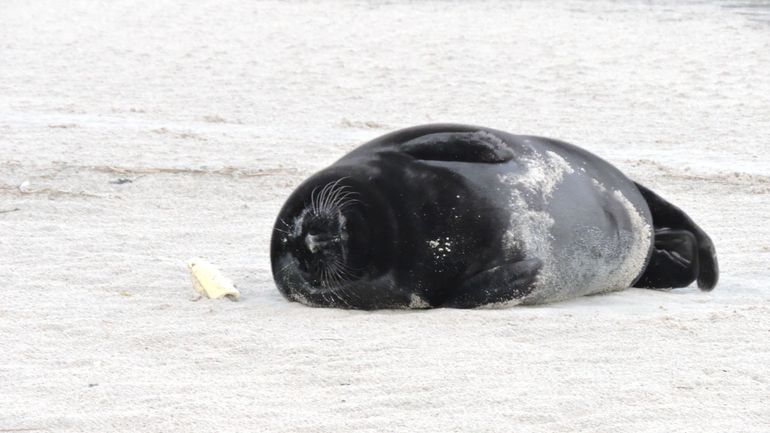 Nature Today in the Netherlands reports today (translated):
14 January 2016 – The Wadden Unit made a special observation on the Wadden Sea. During an inspection tour along the Blauwe Balg, a sandbank between Terschelling and Ameland islands, the crew of motor ship De Krukel discovered a pair of gray seal pups. One of them turned out to be jet black; it was an animal with melanism.

Melanin is a pigment and black animals that stand out from their peers for their colour have an excess of melanin. It is like the opposite of an albino. …

[Krukel crew member] Meerstra is hopeful that this animal has a bright future. 'This animal is in good health and will hopefully live for a long time.'
Terschelling island seals: here.
Related articles