This music video says about itself:
13 July 2012

Yes, it's G4S's corporate song: in banjolele and kazoo. Now the official versions are quietly being pulled from YouTube, this may well be your only chance to appreciate the true horror of these awful lyrics.

"You love your job and the people too
Making a difference is what you do
But consider all you have at stake
The time is now don't make a mistake
Because the enemy prowls, wanting to attack
But we're on the wall, we've got your back
So get out front and take the lead
And be the winner you were born to be
G4S! protecting the world
G4S! so dreams can unfurl
24/7 every night and day
A warrior stands ready so don't be afraid
G4S! secure in your world
G4S! let your dreams unfurl
We're guarding you with all our might
Keeping watch throughout the night"
By Joana Ramiro in Britain:
Three arrested for G4S centre abuse

Thursday 14th January 2016

Calls for firm to be stripped of youth offender facilities role

THREE men were arrested yesterday on suspicion of having abused and mistreated vulnerable children held at a facility run by private security company G4S.

Kent Police opened the investigation after a BBC Panorama programme exposed G4S officers and supervisors verbally harassing and physically restraining teenagers held at Medway Secure Training Centre.

Campaigners demanded an immediate end to G4S's government contract and called for young offenders facilities to be put back in public hands.

Anti-privatisation campaign We Own It director Cat Hobbs told the Star: "The latest appalling G4S scandal isn't a one-off, and arresting the culprits won't solve the underlying problem.

"G4S is required by its shareholders to put profits first, ahead of the welfare of vulnerable young people.

"Good care and a careful approach have gone out of the window.

"That's why G4S has no place running our precious public services."

According to a survey by the group over two-thirds of the British public thought G4S was "motivated by maximising profit" rather than providing the best service.

Ms Hobbs added: "The company is not trusted by the public, and for good reason.

"After the latest abuse, G4S should be stripped of its contracts immediately.

"We need public services that put people ahead of profit."

More than 70 per cent of those quizzed thought that private companies running prisons was inappropriate.

Kent Police declined to confirm whether the men in custody were some of the four people sacked by G4S after the documentary aired on Monday night.

A spokesman said: "Officers investigating reports of abusive behaviour alleged to have taken place at a secure training facility in Medway have arrested three men on suspicion of child neglect.

"The investigation was launched following a referral from the Medway Local Authority Designated Officer."
"ROTTEN to the core" was the verdict of Frances Crook, head of the world's oldest penal reform charity, who was left in tears yesterday after watching a BBC Panorama investigation into child abuse at a privately run borstal youth jail. Ms Crook, the Howard League chief executive for 20 years, said that what was shown going on at Medway Secure Training Centre was "one of the most upsetting things" she had ever seen and demanded immediate action to shut it down. Security firm G4S runs the institution in Rochester, Kent, which holds 56 children aged 12 to 17, most of them boys: here.
The Howard League for Penal Reform has again slammed the Tories' preferred prisons privateer G4S following the scandal revealed by the BBC Panorama programme on child abuse at Medway Secure Training Centre in Kent on Monday: here.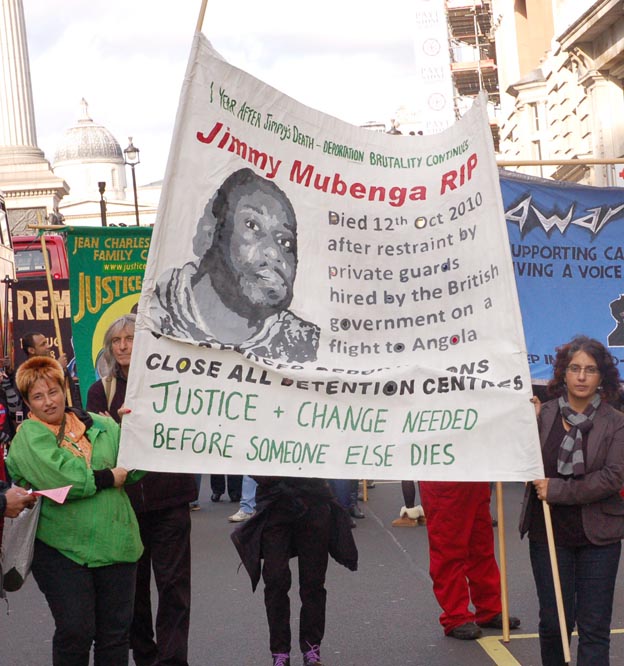 Related articles