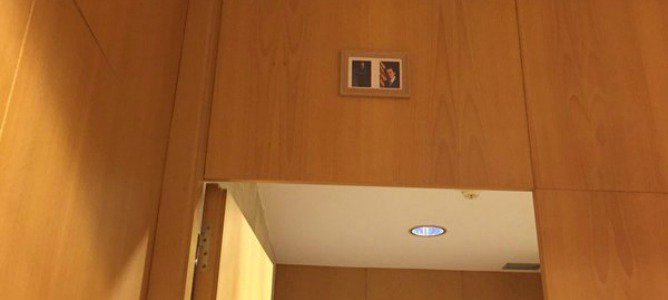 Translated from NOS TV in the Netherlands:
Spanish local councilors prosecuted for small royal portrait

Today, 19:32

The councilors of the Spanish town Torredembarra are prosecuted because of the size of the picture of King Felipe hanging in the council chamber. The official portrait is only slightly larger than a passport photo.

Torredembarra is in Catalonia, where many people strive for independence from Spain. Led by a left-wing party, the city council decided last August for the small portrait. All seventeen councilors must now justify that decision in court, says the prosecutor.

One of the council members calls the court case politically motivated. According to him, this picture is within the law which requires that there should be an official portrait in every council chamber.

"Prominent place"

The politician also points out that the portrait is as big as that of the Catalan government leader Mas. Under Spanish law, the image of the regional leader may not be bigger than that of the king.

He also says that the portrait is in a prominent place: over the entrance to the hall.
The councilors would suffer even worse persecution if they would have had this cartoon portrait in King Felipe.
Related articles