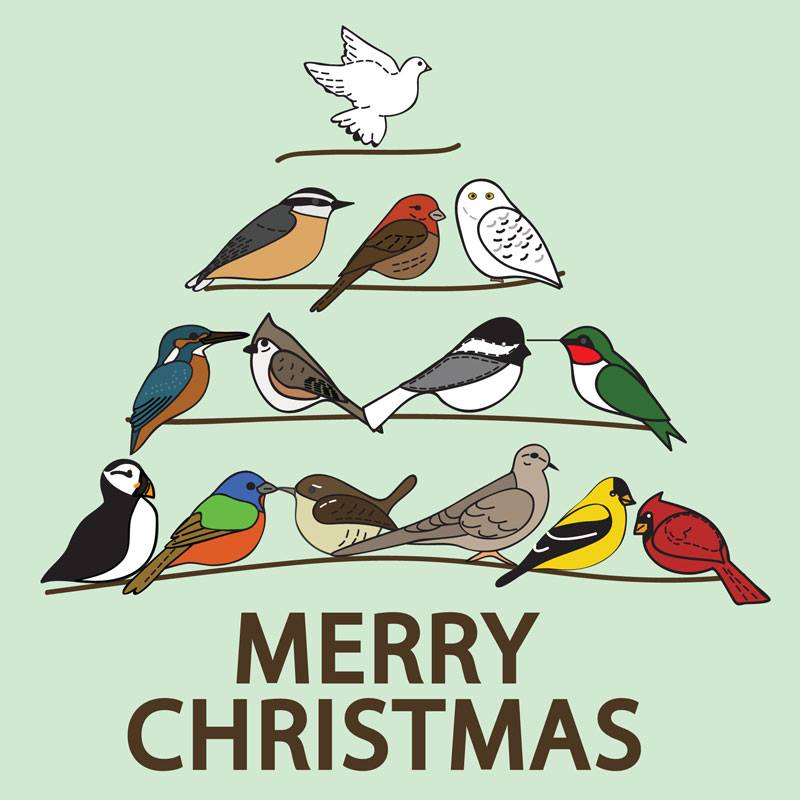 In this BirdLife card, birds, from the dove of peace on top to others like a puffin and a northern cardinal at the bottom, wish you a Merry Christmas.
I wish all readers of my blog happy holidays as well!
Archbishop bans 'pagan' Christmas trees from Catholic churches in Sri Lanka: 'These do not belong': here.
Related articles