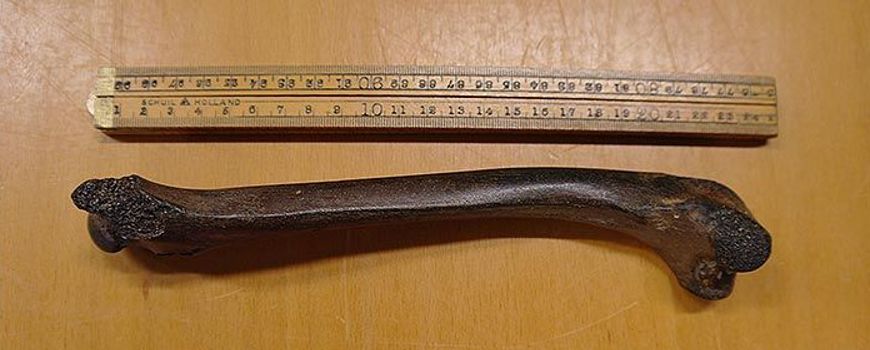 Translated from Ecomare museum on Texel island in the Netherlands:
Dec 24, 2015 – An exciting discovery on the beach at beach post 12 on Texel. Hiker Els ten Napel found a big bone in the sand. Because she wanted to know what animal it came from, she took it to Ecomare. It proved to be a bone from the Ice Age. Judging from the shape, it is a thigh bone of a wolf. On Texel fossil bones are found regularly, they come from the seabed to the beach. …

From the deep brown color of the wolf's bone you can see that it probably dates from the last ice age. It would therefore be between 10,000 and 100,000 years old. Wolves were quite common in the last ice age. They hunted many large herbivorous animals that were here then. There were at that time also other carnivorous animals: lions, hyenas, brown bears and humans, but they were a lot rarer. Ecomare has the bones of these predators from the ice age in the collection.
Related articles