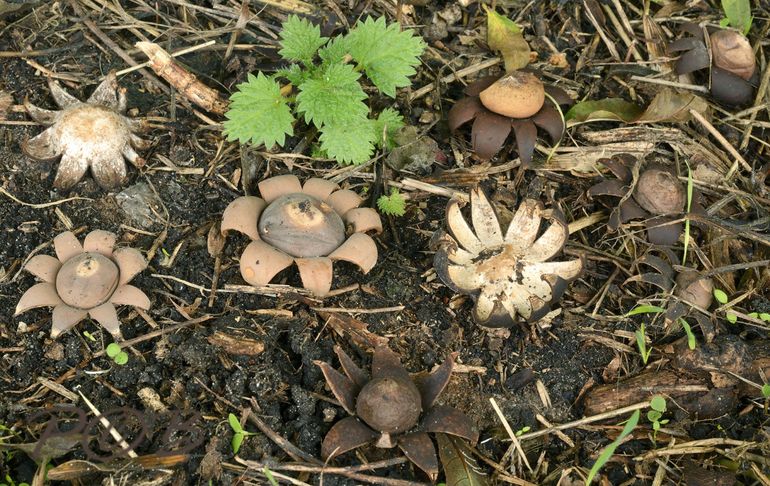 The Dutch Mycological society reports today (translated):
Christmas 2015: Splendid stars seen at Jagersplas

23 Dec 2015 – The Dutch dune area has a reputation when it comes to earthstars living there. Although it is not easy to find earthstars because of their inconspicuous colours make the sand dunes the most likely place. The discovery of four rare earthstar species beyond the dunes near the recreation lake Jagersplas in Zaandam initially caused quite a bit of disbelief.

Earthstar paradise

During a mushroom survey in recreation area Jagersplas in Zaandam a week ago a surprising amount of earthstars were were found. After identification they turned out to be the rosy earthstar (Geastrum rufescens, Red List: Endangered), the weather earthstar (Geastrum corollinum, Red List: Endangered), the rounded earthstar (Geastrum saccatum, Red List: Endangered) and striate earthstar (Geastrum striatum ).
Related articles