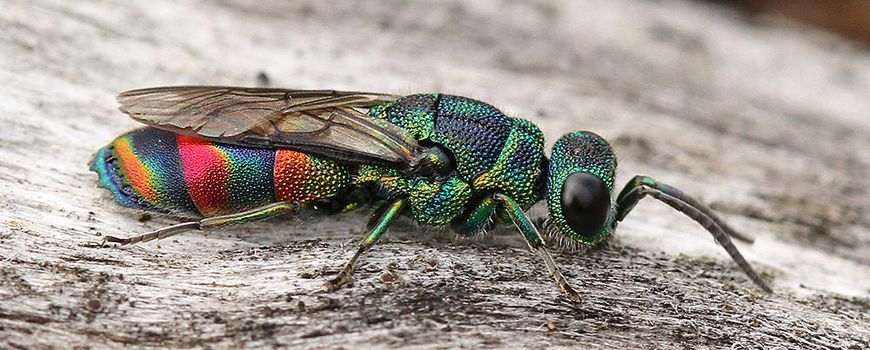 Translated from the Dutch EIS Kenniscentrum Insecten entomologists:
14 December 2015 – In the summer of 2015 a very beautiful coloured emerald wasp was found in the Weerterbos nature reserve [in Limburg province]. It took a long time before people knew which species the small animal was, but after consultation with emerald wasp experts it turned out to be Chrysis equestris. This is a new species for the Netherlands.
This is a parasitical wasp. Chrysis equestris females lay their eggs in nests of another wasp species, Discoelius zonalis.
See also here.
Related articles