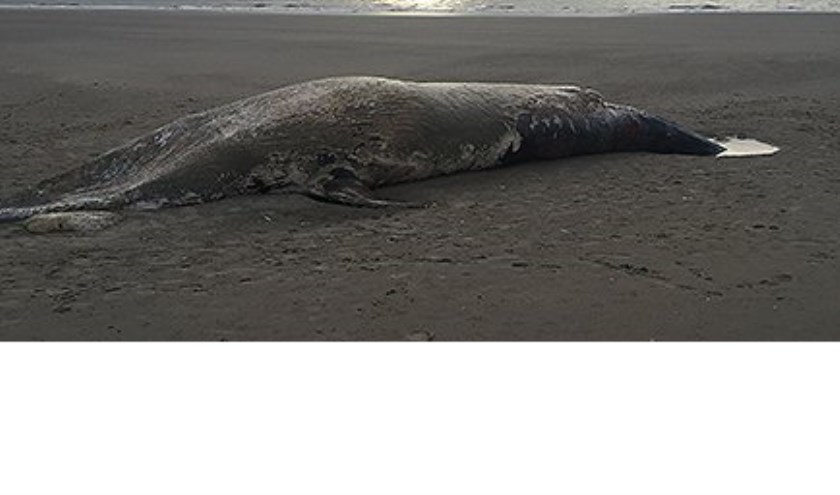 Translated from Ecomare museum on Texel island in the Netherlands:
Dead whale washed ashore

13 December 2015

The whale was clearly already dead for a while before it washed up on the Razende Bol, a sand bank between Texel and Den Helder. The cadaver was found there yesterday, it is in an advanced state of decomposition. According to Ecomare employee Sytske Dijksen and beach warden Hans Eelman the whale is about 9 meters long and probably a female. Its remains show that it is a rorqual whale. In view of the length and colour of the flippers and the shape of the head a minke whale is most likely.

Research

Although the animal has already been dead for some time, a research team from the Faculty of Veterinary Medicine of Utrecht University may still will be trying to figure out the cause of death. In addition, the remains may possibly even help in other investigations of whales, such as what the animal had eaten before it died. This kind of knowledge can help to better protect this species of whale in the North Sea.
See also here.
Related articles