Translated from BirdLife in the Netherlands:
Sixteen-year-old wins art prize Het Bevlogen Oog (The Impassioned Eye)

Thursday, December 10, 2015

Zeist, December 10, 2015. Sophie Kuipers, a sixteen-year-old from Saasveld in the Twente region, today from the hands of the director of BirdLife, Fred Wouters, received the Impassioned Eye prize. The Impassioned Eye is a prize for young artists [under 35] whose work is inspired by birds. The award is an initiative launched this year by artist Erik van Ommen, BirdLife in the Netherlands and VARA TV show Vroege Vogels.

Of the ten nominated works a jury including the famous Spanish artist Juan Varela chose the work by Sophie Kuipers. The jury: "Her work, showing heads of toucans, is convincing. It calls attention to the beauty of birds in a beautiful, well-arranged and at the same time funny scene. It is not a literal copy of reality. For this scene with toucans imaginative and promising talent was required."

Sophie's painting together with the numbers two and three will be published in the journal Vogels of BirdLife in the Netherlands and the winner will get a special drawing and painting workshop with Erik van Ommen and Juan Varela in the Spanish Extremadura region. In second and third place are respectively Surprising Wings, by Anne Schumacher and Black-tailed godwit by Maartje van den Noort.

Erik van Ommen and BirdLife in the Netherlands have taken the initiative for Impassioned Eye to encourage young talent to make art inspired by birds and nature. Van Ommen: "I think it's important to encourage young artists to to make us look in surprising at birds and nature."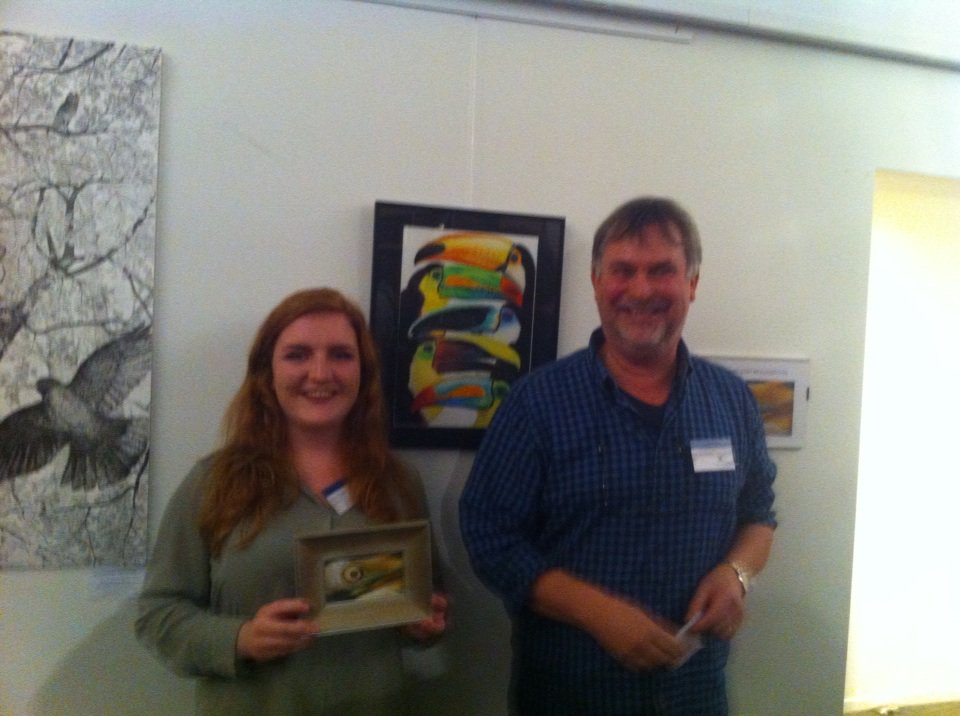 Sophie Kuipers' painting shows five toucan species, depicted in an Escher-like way.
Related articles