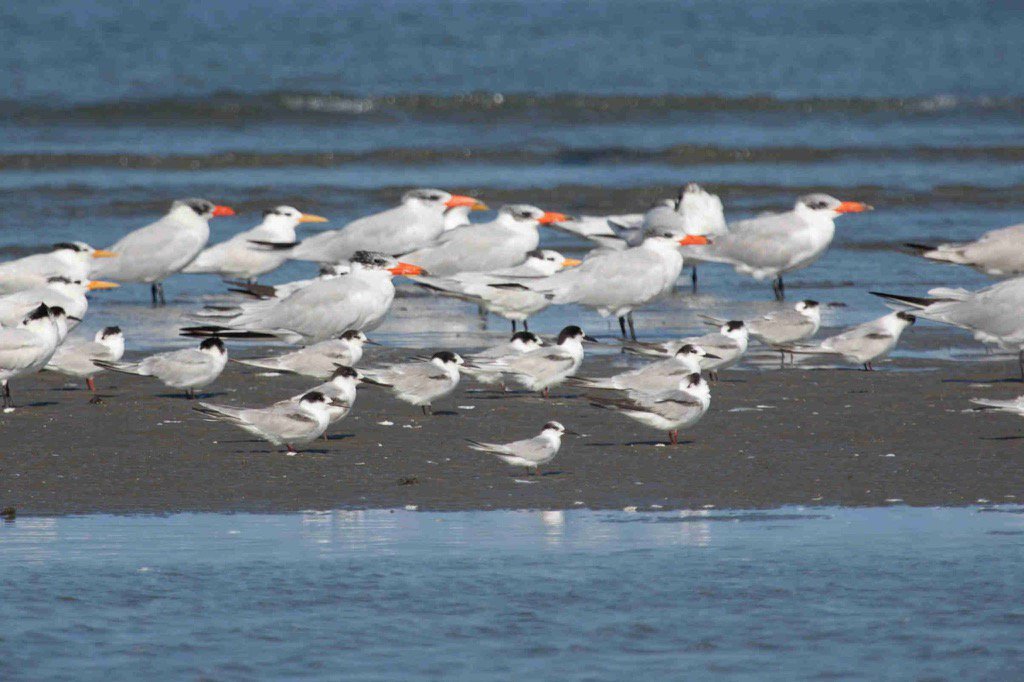 Kayn Forbes, birdwatcher from Norfolk, England, reports today on Twitter:
17 year-old Little Tern originally ringed in Great Yarmouth in 1998 seen in Kartong, The Gambia
On the photo, the little tern is in front. Behind it, larger Sandwich terns. Behind the Sandwich terns, still larger royal terns with their yellow bills. Finally, closest to the sea the biggest species: Caspian terns.
I fondly remember Kartong Bird Observatory, and terns on the beach in Gambia. However, I did not see little terns then; let alone such an individual, rather old for this species.
Little terns of Terschelling, the Netherlands: here.
Dutch Zeeland little terns: here.
Royal terns: here.
Related articles