This video from Britain says about itself:
Corbyn on smear tactics

From Jeremy Corbyn's speech in Cambridge, 6/9/15
From presidential candidate Bernie Sanders in the USA today:
I don't have a Super PAC, Linda. I am not going to travel around the country begging millionaires and billionaires for money. That's just not going to happen.

But the success of our campaign certainly has the billionaires' attention.

Yesterday, one of Hillary Clinton's most prominent Super PACs attacked our campaign pretty viciously. They suggested I'd be friendly with Middle East terrorist organizations, and even tried to link me to a dead communist dictator.

It was the kind of onslaught I expected to see from the Koch Brothers or Sheldon Adelson, and it's the second time a billionaire Super PAC has tried to stop the momentum of the political revolution we're building together.

They'll keep trying … unless we make them pay a price for their attacks.

Make the Super PACs pay for attacking us by making a $3 contribution to our campaign today. Let's send a powerful message that we have had ENOUGH of the billionaire class buying elections.

If we stand together to fight back against these ugly attacks, we can ensure this election is about who has the best ideas, and not who has the biggest donors.

They should not underestimate us.
Bernie Sanders rejects 'vicious' attack over his support for UK Labour leader. Democratic presidential candidate accuses Super Pac associated with Hillary Clinton of crude slur after it reportedly criticised his support for Jeremy Corbyn: here.
Clinton Tops List of Arms Company Donations: here.
The election of Jeremy Corbyn as leader of the British Labour Party has provoked strong and hostile reactions in the German media. They are not directed at Corbyn himself, who has been benevolently termed a "lovable man." Rather, they are directed against the vote by the members and sympathizers of the Labour Party, just under 60 percent of whom rejected the policies of New Labour with their vote for Corbyn: here.
The latest pamphlet from Progress suggests Labour's right wing is intellectually exhausted, says SOLOMON HUGHES. THE full-fat Blairites in the Labour Party seem to have reached a complete, confused exhaustion: here.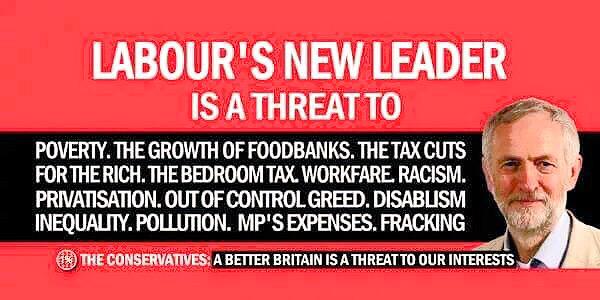 THE LATEST IN THE HILLARY EMAIL KERFUFFLE The State Department contests that the request for Hillary Clinton's email was cursory, and the FBI allegedly recovered emails off her wiped server easily. [WaPo]
HILLARY'S FEELING THE BERN Her fundraising numbers beat Bernie Sanders this past quarter, but not by much. Team Hillary is also trying to stop a possible Joe Biden run before it starts. [Sam Stein, HuffPost]
The Washington Post's deep-dive in the Clintons' extensive donor network.
Clinton was always going to get questions about her cozy ties to Wall Street. So how did she prep for the question on debate night? By suggesting that Wall Street's ducats were a rebuke to the 9/11 terrorists. (Not to worry, John Podesta did damage control while wearing his Equilibrium Capital fleece.)
In another demonstration of the growing political discontent among working people and sections of the middle class, Vermont Senator Bernie Sanders raised $26 million for his presidential campaign in the third quarter of 2015, nearly equaling the $28 million raised by Democratic frontrunner Hillary Clinton. The bulk of the money flowing into the Sanders campaign was in the form of small donations, average barely $30 per contribution. By contrast, the bulk of Clinton's fundraising came from wealthy contributors who gave the $2,700 maximum permitted by federal law for direct donations to a campaign: here.
TECH FIRM WORRIED CLINTON EMAILS WERE 'VULNERABLE TO HACKERS' A tech subcontractor working on the Clinton email account recommended security be upgraded after learning whose server they were dealing with. [WaPo]
Why Bernie Sanders Didn't Lose The Debate. Sanders scored big fundraising and online victories, even though pundits declared Clinton the victor: here.
Roger Waters fears Hillary Clinton could be 'first female President' to drop a nuclear bomb. Pink Floyd co-founder is backing independent nominee Bernie Sanders: here.
Sanders Tells Big Pharma Mogul Shkreli: 'We Don't Want Your Stinking Money': here.
Vice President Joe Biden said he will not run for president in 2016. Biden announced his decision in a statement given from the White House Rose Garden on Wednesday: here.
Wall Street donors account for 40 percent of super PAC funds in US election: here.
Related articles