This 3 May 2015 video from Israel is called Thousands Of Israeli Ethiopians Protest In Tel Aviv.
Translated from NOS TV in the Netherlands:
Ethiopian Israelis demonstrate against racism

Today, 18:13

In Tel Aviv hundreds of Ethiopian Israelis have demonstrated against racism. The reason for the protest is a video which shows that police beat and pushed a black soldier.

Hundreds of Ethiopians marched through the city and chanted: "There are no blacks, no whites, there are only humans."

The Ethiopian community in Israel has complained for a long time about discrimination and racism. Of the approximately eight million Israelis, about 135,500 come from Ethiopia. In the 1980s and 90s, tens of thousands of Ethiopians went to Israel, after Israeli rabbis had decided that they were descendants of a lost tribe of ancient Israel.
MORE than 1,000 Israeli Jews of Ethiopian origin protesting against police brutality experienced it first-hand on Thursday when police turned on them. At least 13 people were injured and two police officers and five protesters were taken to hospital after angry crowds surged towards the prime minister's residence in Jerusalem, the Magen David Adom ambulance service said: here.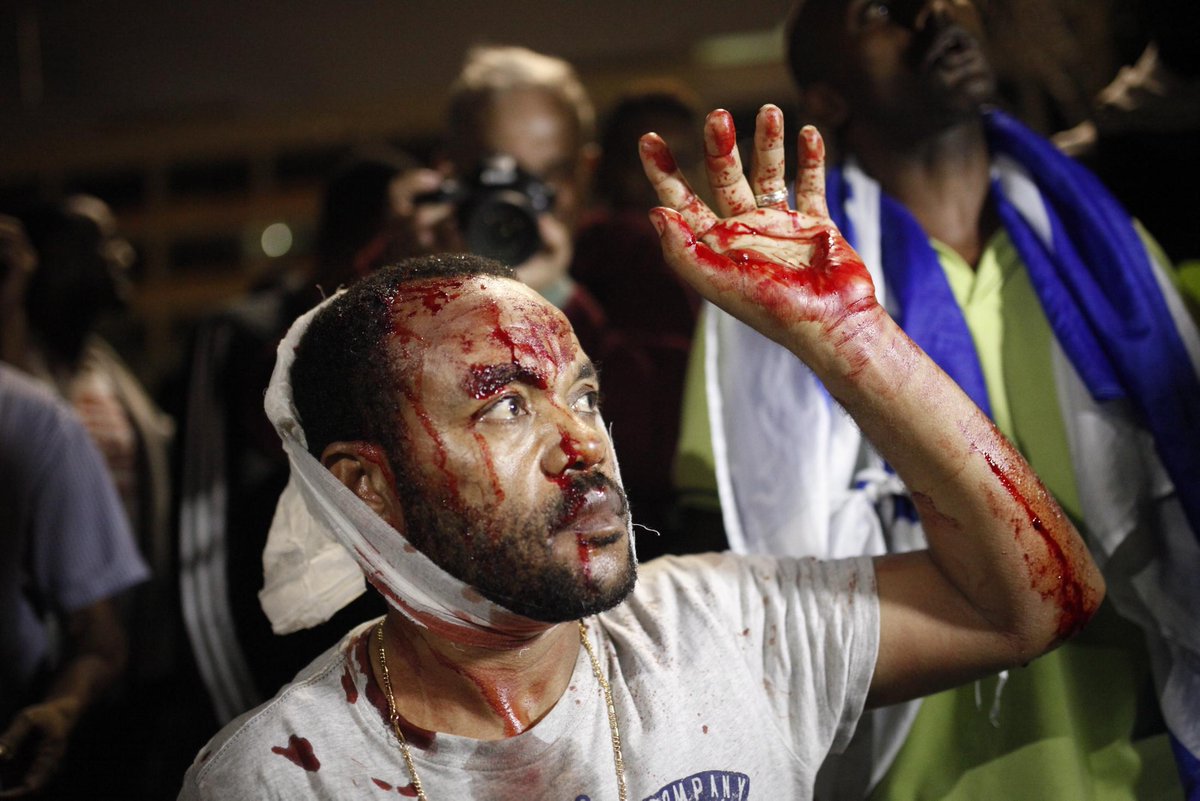 UPDATE: 41 injured in Ethiopian Israeli protest in Tel Aviv: here.
TEL AVIV police fired stun grenades on Sunday to disperse a 10,000-strong rally by Israelis of Ethiopian origin demonstrating against police brutality and widespread discrimination. Mounted police also used water cannon and pepper spray in several failed attempts to disperse the furious protesters and clear nearby streets: here.
A massive protest in Tel Aviv by Ethiopian Jews against racism and police violence was attacked by police with horse charges, water cannon and baton rounds: here.
REPRESENTATIVES of Ethiopia's ancient Jewish community are threatening a mass hunger strike if Tel Aviv withdraws funding to help them join family members in Israel: here.
Related articles