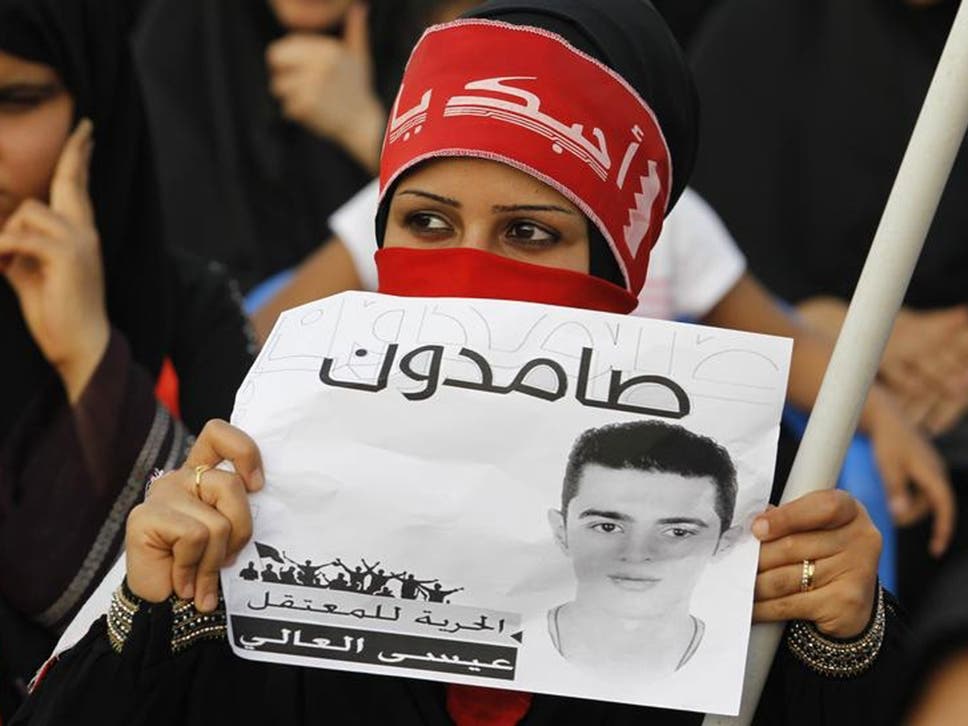 From daily The Independent in Britain:
Isa Haider Alaali case: Bahraini teen fears torture after losing asylum claim

Alex Delmar-Morgan

Sunday 18 May 2014

A Bahraini teenager fears he will be tortured when he is deported to the repressive Gulf state this week after his asylum application was rejected by the British Government.

Isa Haider Alaali's deportation comes as the Royal Family have been playing host at the Royal Windsor Horse Show to the King of Bahrain, Hamad bin Isa Al Khalifa, and his son Prince Nasser bin Hamad Al Khalifa, who faces a High Court judicial review over whether he has immunity from prosecution for alleged torture.

Activists staged protests over the weekend at an equestrian event as Prince Andrew – long criticised for his cozy relationship with the Gulf state – entertained Bahraini royals at Windsor on Friday.

Home Office documents obtained by The Independent show the 19-year-old is due to be flown back to Bahrain on Thursday morning. Mr Alaali, who was sentenced to five years in prison in absentia by a Bahraini court in March on charges of illegal gathering and rioting, is unable to appeal the decision.

"I'm so disappointed and feeling so bad emotionally," Mr Alaali said via a translator at the Harmondsworth detention centre, where he has spent the past three months.

He was one of the 100 or so detainees at the facility near Heathrow airport who went on hunger strike earlier in the month protesting over what they saw as poor treatment. He added: "The decision by the UK to deport me to Bahrain could put me at risk of my life as I will get tortured."

Mr Alaali says he was beaten by police in Bahrain when he was arrested last year. He sought asylum in the UK in mid-February, fleeing a country that rights groups say continues to use torture to crush dissent.

John Horne of the activist group Bahrain Watch said: "It is an absolute betrayal of the Government's claims to uphold human rights when it seeks to deport a young activist who fled persecution and now faces imminent imprisonment and possible torture."

The Bahraini government launched a bloody crackdown on pro-democracy protesters in early 2011. Nearly 100 protesters demanding political reform from the Sunni government have died over the last three years, according to the Bahrain Center for Human Rights. Calls to the Bahrain government went answered on Sunday.
Probably a mistake at the Independent: probably their calls to the Bahraini regime 'went UNanswered'.
The UN's top human rights body should urgently condemn ongoing serious human rights violations in Bahrain and call on officials to respect and uphold the fundamental rights to freedom of expression, association and assembly, according to an open letter sent to States by a coalition of leading human rights organisations. See more here.
Related articles