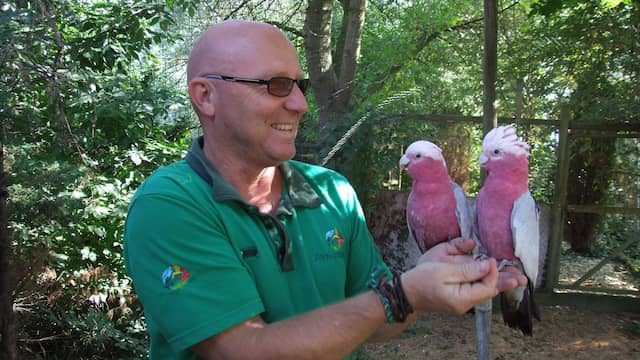 Translated from the Alphen CC site in the Netherlands:
August 27, 2013 13:18

Alphen aan den Rijn – After two days of searching, Avifauna Bird Park has back two galah cockatoos which had flown away Sunday afternoon during a bird free flight demonstration. An observant inhabitant of Woubrugge saw the birds sitting and called the park.

Avifauna says they are overjoyed about the return of the birds. ,,Thanks to all the media attention, because someone recognized the birds from the pictures."

The park has reunited the birds with their carers.
Related articles