This video says about itself:
Jean-Marie Le Pen, MEP and leader of France's far-right Front National, outraged assembled members of the European Parliament by repeating his assertion that the Nazi gas chambers were "a mere detail" in the history of the Second World War.
Now, Jean-Marie Le Pen has transferred the leadership of his neo-fascist Front National party, to his daughter Marine, whom he had groomed for that.
When Marine Le Pen was asked what was the difference between her and her father, she replied that the only difference was that she had more hair.
This video from France is called Marine le Pen amoureuse du producteur de chants Nazis (extraits musicaux). It is about the production and sales by the Le Pen dynasty/Front National neo-fascist party of albums of Adolf Hitler's nazi party songs.
And today, NOS TV in the Netherlands reports that Geert Wilders, leader of the xenophobic PVV, has invited Marine Le Pen to come to the Netherlands.
Wilders calls Ms Le Pen "an impressive woman". Evidently seeing the French fascists as a sister party to his PVV.
So far, Wilders pretended that his xenophobic attacks on immigrants from Muslim countries were not racist, but just ideological criticism of Islam.
With this political marriage to Marine Le Pen, Wilders drops that mask.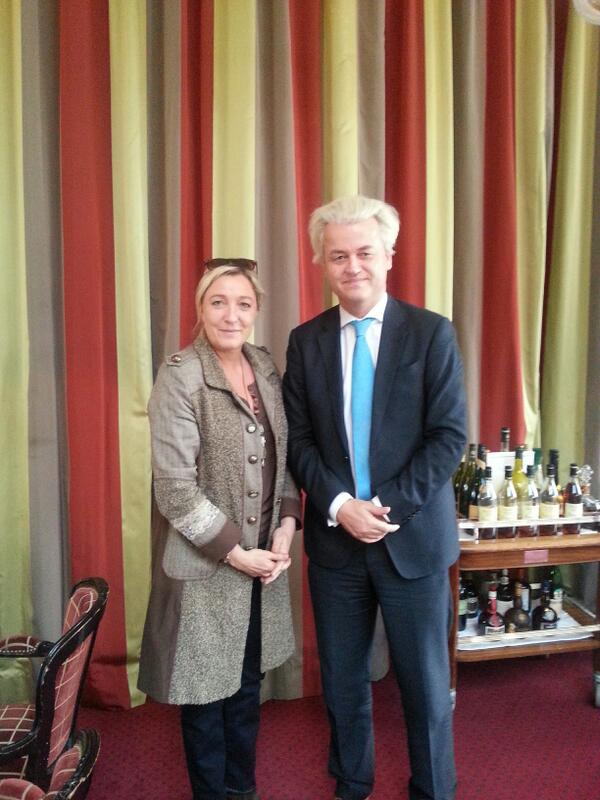 On Sunday, neo-fascist National Front (FN) candidate Laurent Lopez won in the cantonal local district election in Brignoles, 90 kilometres east of Marseille, dealing a humiliating blow to the ruling Socialist Party (PS) of President François Hollande: here.
Related articles