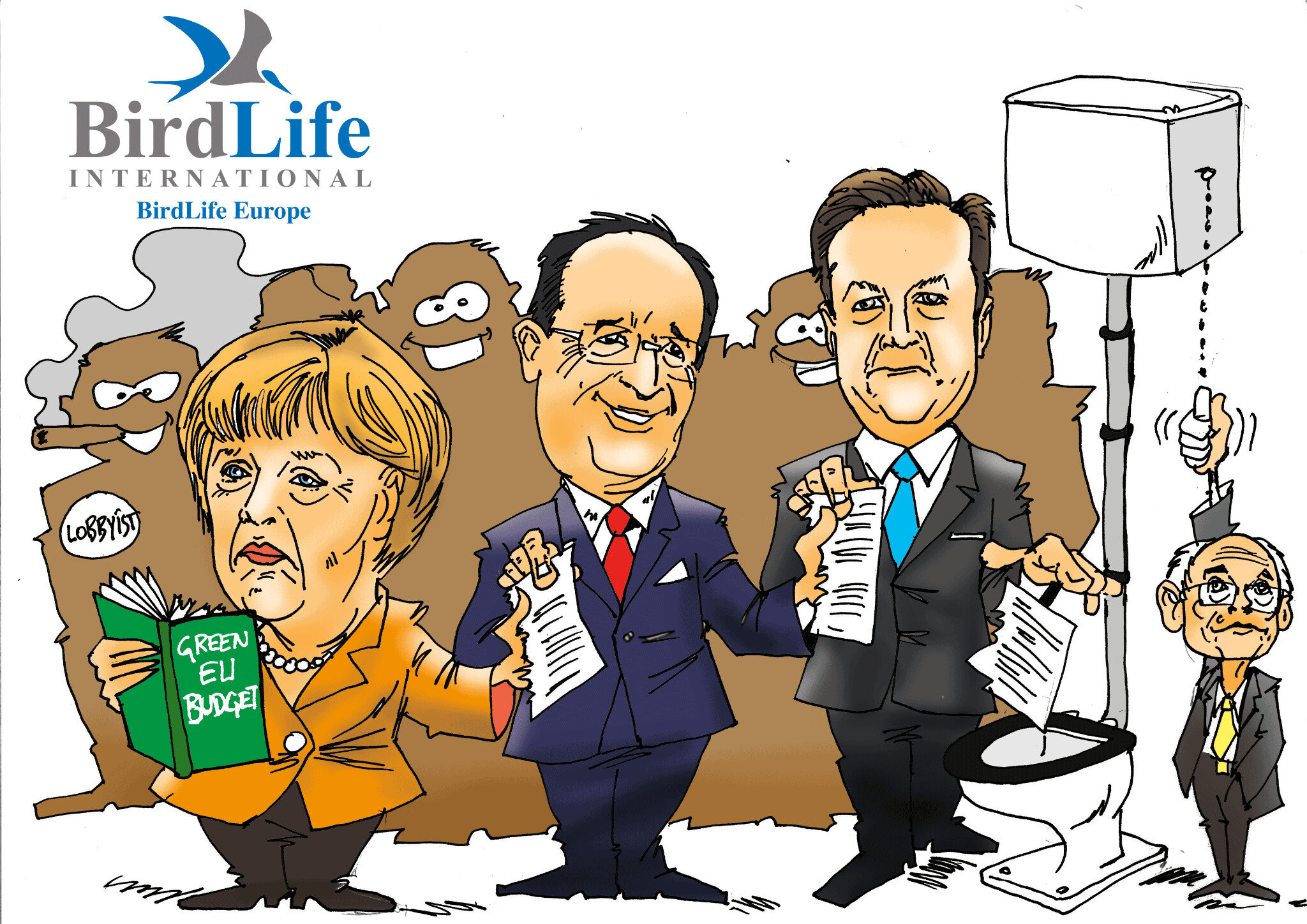 This cartoon from BirdLife shows how greenwashing lobbyists' influence leads to anti-environmental European Union policies. From left to right: Merkel of Germany, Hollande of France, and Cameron of Britain.
Companies with bad environmental records are increasingly turning to a little-known nonprofit called TFT to make sure they meet commitments to improve their practices. It remains to be seen if this is just a PR move or a turning point for corporate conduct: here.
Naomi Klein about greenwashing: here.
Related articles