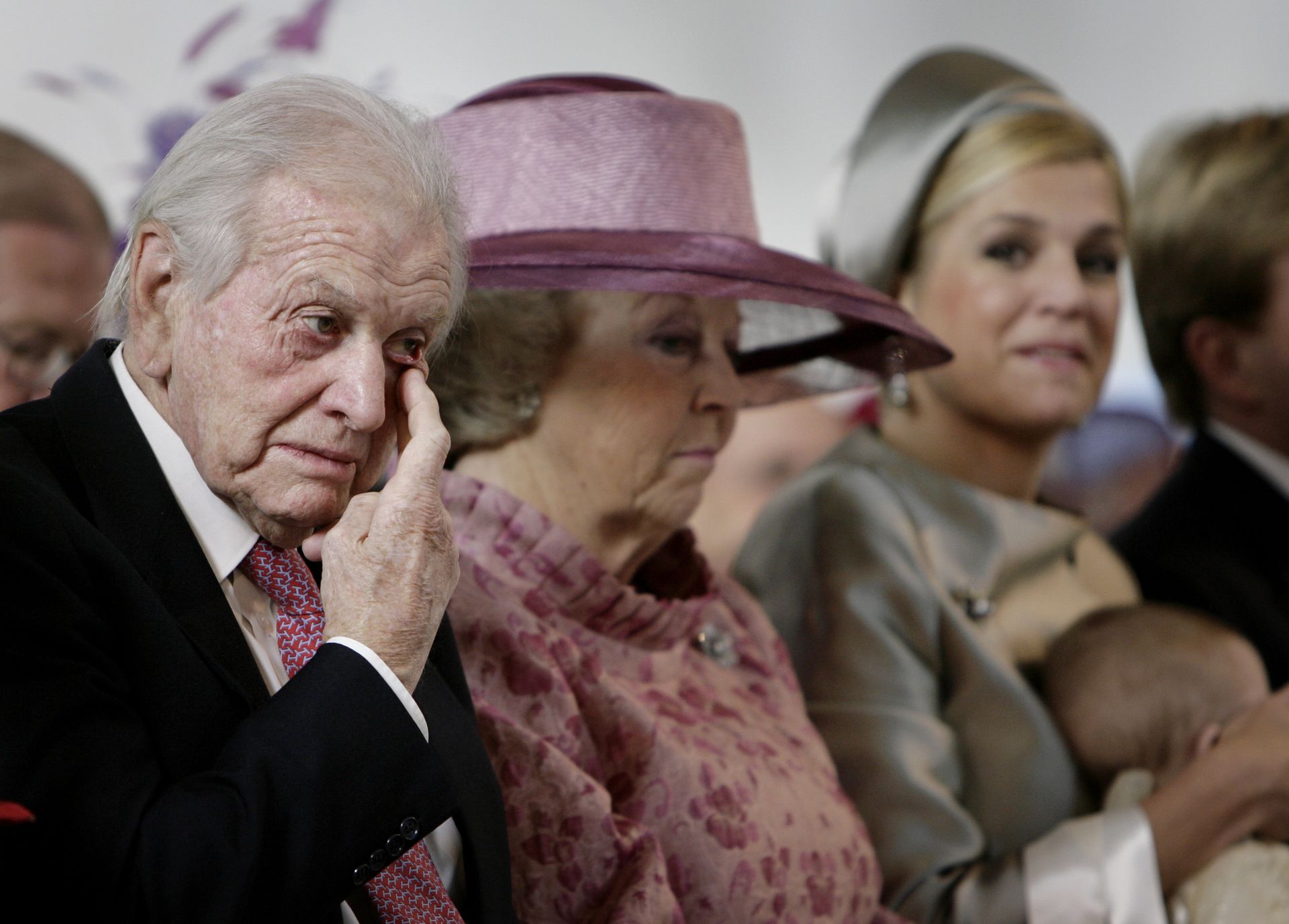 Jorge Zorreguieta is the father of Princess Maxima Zorreguieta, the wife of Willem Alexander, crown prince of the Netherlands.
During the bloody Argentine military dictatorship, he was Minister of Agriculture.
Now, it seems that his past has caught up with him at last.
Translated from Dutch daily NRC Handelsblad:
January 2, 2013, 08:24

"New criminal investigation of Zorreguieta '

by Annemarie Coevert

An Argentine judge has reported former Agriculture Minister Jorge Zorreguieta and has started a new criminal investigation into him. This writes the Argentine newspaper Página/12 this morning.

…

This is Judge Daniel Rafecas who since 2005 has been investigating Zorreguieta. To the Argentine newspaper he claims to have new evidence in his hands about the involvement of the former politician in the disappearance of several people during the regime of General Videla (1976-1981).

The article shows that also some other former ministers are suspects and will be included in the investigation. Within a few days Zorreguieta may get a travel ban imposed by the court.

Agricultural Institute is involved in research

The disappeared persons worked for the National Institute for Agricultural Technology (INTA), under the direct leadership of Zorreguieta. This institute has already said that it will provide full coöperation during the investigation, the Argentine newspaper writes.

A survivor who worked at INTA then and some relatives of the disappeared have made new statements about the disappearance cases. During the dictatorship after the coup that took place in 1976, there were 5,000 people at INTA, of which 794 have been dismissed in this period. Of these forcibly dismissed people, several persons were arrested or even killed. A total of four people are missing. The new investigation is about these people, and about who bears responsibility for these crimes.
Related articles