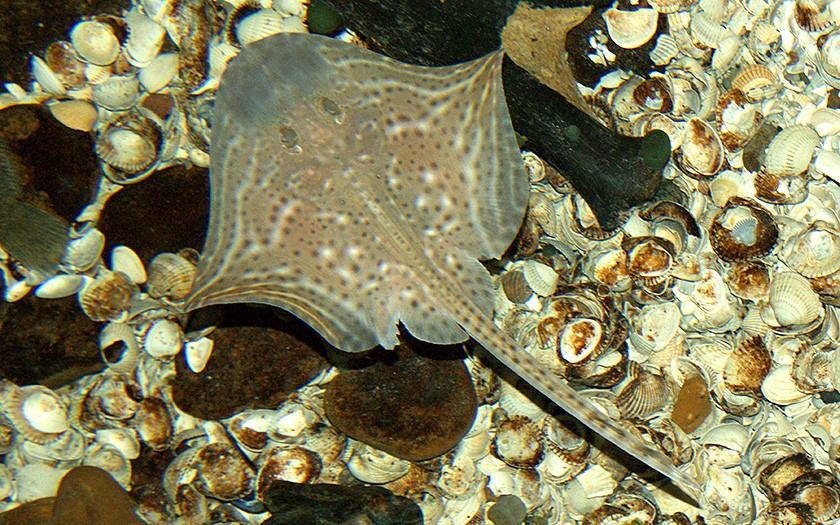 Ecomare museum writes (translated):
The small-eyed rays have just hatched.
Ecomare museum on Texel island in the Netherlands reports that recently eight baby rays have hatched in their aquarium.
They are three young smalleyed rays and five thornback rays.
This is after their earlier succesful birth in July of three thornback rays.
Ecomare writes:
The last time a smalleyed ray was found along the Dutch coast was in 1940, near Texel. Rays are very vulnerable to overfishing because they reproduce at advanced ages.
January 2014: A staggering quarter of the world's sharks and rays are threatened with extinction according to The IUCN Red List of Threatened Species, with ray species particularly at risk: here.
Related articles