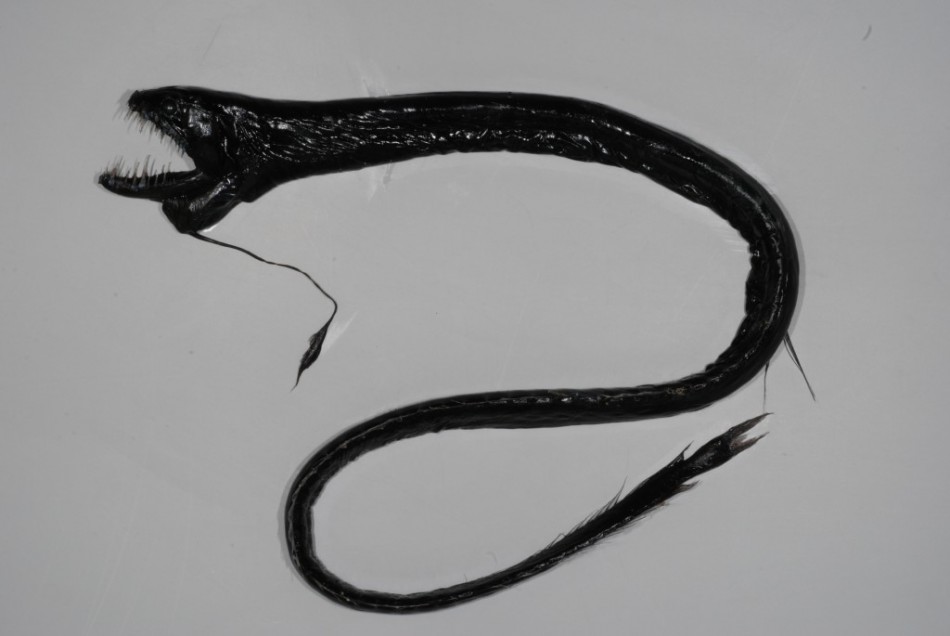 From the International Business Times:
Researchers Discover Rare Deep-Sea Animal Species in Kermadec Ridge

By IBTimes Staff Reporter | Jun 26, 2012 01:18 AM EDT

Researchers from the National Institute of Water and Atmospheric Research (NIWA) have discovered a host of rare deep sea floor creatures during a three-week voyage to the Kermadec Ridge near New Zealand.

The ridge, which contains about 50 submarine volcanoes, extends almost 1,500 km to the edge of the New Zealand EEZ, northeast of the Kermadec Islands. Hydrothermal vents associated with these volcanoes release hot water and gases with different chemical compositions, so specific communities have adapted to survive in each area.

Apart from the species samples, the researchers also gathered never-before-seen footage of a new hydrothermal vent on an undersea volcano.

"We were able to collect both underwater footage and specimens of chemosynthetic barnacles, mussels, and shrimps on Tangaroa Seamount, confirming active hydrothermal venting," stated voyage leader Dr Malcolm Clark. "These animals are adapted to the specific combination of depth, temperature and chemical composition of the venting fluids".

On this trip, NIWA scientists took samples from a variety of deep-sea habitats from within an overall region of 10,000 square kilometres. They have been studying four different undersea habitats: seamounts, hydrothermal vents, continental slope and canyons, at depths of between 700 and 1500 metres.

This work helps scientists understand the vulnerability of deep-sea communities to human activities such as seabed drilling, fishing and mining.

"This trip confirmed our working hypothesis that the environments generated in these different deep-sea habitats vary in their characteristics, and they result in faunal communities that can differ, within close proximity," says Dr Clark. "The implication is that the exploitation of one seamount could have an effect that is not the same as the seamount close by," said Dr Clark.

He said the team collected thousands of specimens from the region.

"There is almost certainly something new, as typically almost 10 percent of what we catch in the deep sea is new to science or new to New Zealand," he said.

This is the second survey in the research programme; the first was carried out on the Hikurangi Margin near Cook Strait in 2010.
The world's largest marine park has been launched in the Cook Islands located in the Pacific Ocean. Covering over one million square kilometres – 1.06 million km2 – the park will be three times the size of Australia's Great Barrier Reef Marine Park and twice as large as the Chagos Archipelago in the Indian Ocean that topped the list of marine protected areas (MPAs) for two years: here.
Related articles