This October 2019 video says about itself:
In this video, we go over the last words and cause of demise of famous leaders throughout history, particularly those whose last words were recorded.
There are lots of quotes, supposed to be from famous people in history, which, after scrutiny, turn out to be myths.
Edmund Burke never wrote the words attributed to him "The only thing necessary for the triumph of evil is for good men to do nothing".
King Louis XIV, absolute monarch of France, never said: "The state, that is me."
A special sub-category of these non-historical non-quotes is supposed things famous people have been supposed to say just before dying.
Christian fundamentalists spuriously claim that Lenin on his deathbed said that because of all his sins he was going to burn in the Christian hell forever.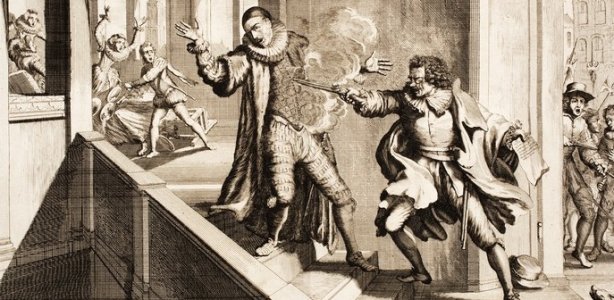 Another leader of another revolt (not against twentieth century Russian czarism, but against sixteenth century King Philip II of Spain and the Netherlands) was Prince William of Orange.
After his murderer, paid by King Philip, shot Prince William, the Stadhouder of the rebellious province Holland is supposed to have said in French: "My God, have pity on me, and on my poor people", just before his terminal breath.
Now, however, Dutch experts have concluded that the impact of the assassin's bullets was so strong that the prince would have been unable to say anything, dying instantly.
Another myth debunked.
Prince William's nickname was William the Silent. So, a fitting nickname for the very last part of his life as well.
Related articles