From RAVON in the Netherlands:
During an inventarisation for the atlas of fishes in Gelderland province, something remarkable was discovered. In a ditch near Zaltbommel, between many spiny loaches, there was a really different specimen. That spiny loach was almost totally transparent because of a lack of pigment (see photo). Such a different look in a spiny loach had not ever been seen by RAVON before. This difference may be called albinism, which happens quite often in the animal kingdom.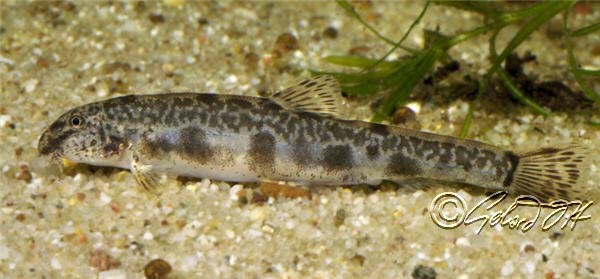 This picture shows a normally coloured spined loach.
A new Lepidocephalichthys (Teleostei: Cobitidae) with distinctive sexual dimorphism: here.